Event media
Judith's visit generated a lot of buzz, and over 2,000 individuals attended from over 40 states and three countries (including the U.S.). Below are pictures from the event and links to media coverage.
Learn more about our panelists and moderators
A big splash on Kansas Public Radio
KPR's Kaye McIntyre interviewed Judith Heumann on Oct. 18 about "Being Heumann" and several other topics.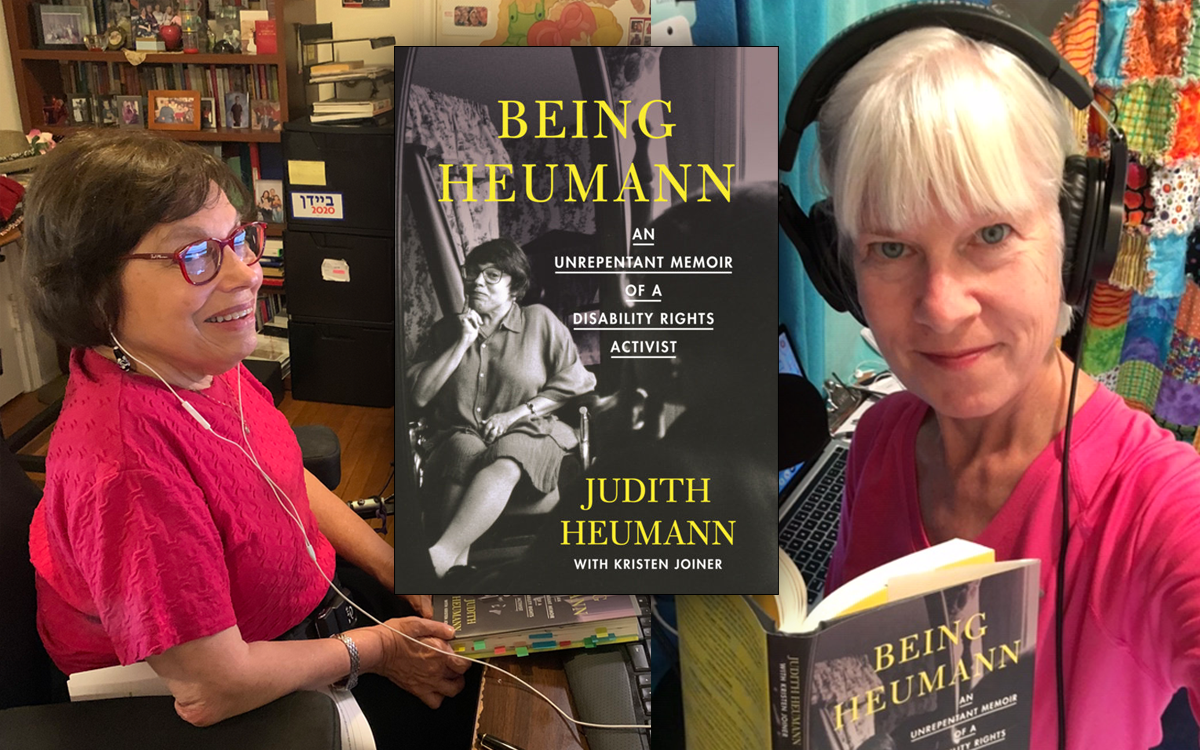 Further press coverage...
External coverage
KU coverage
KU Today - two stories, July and October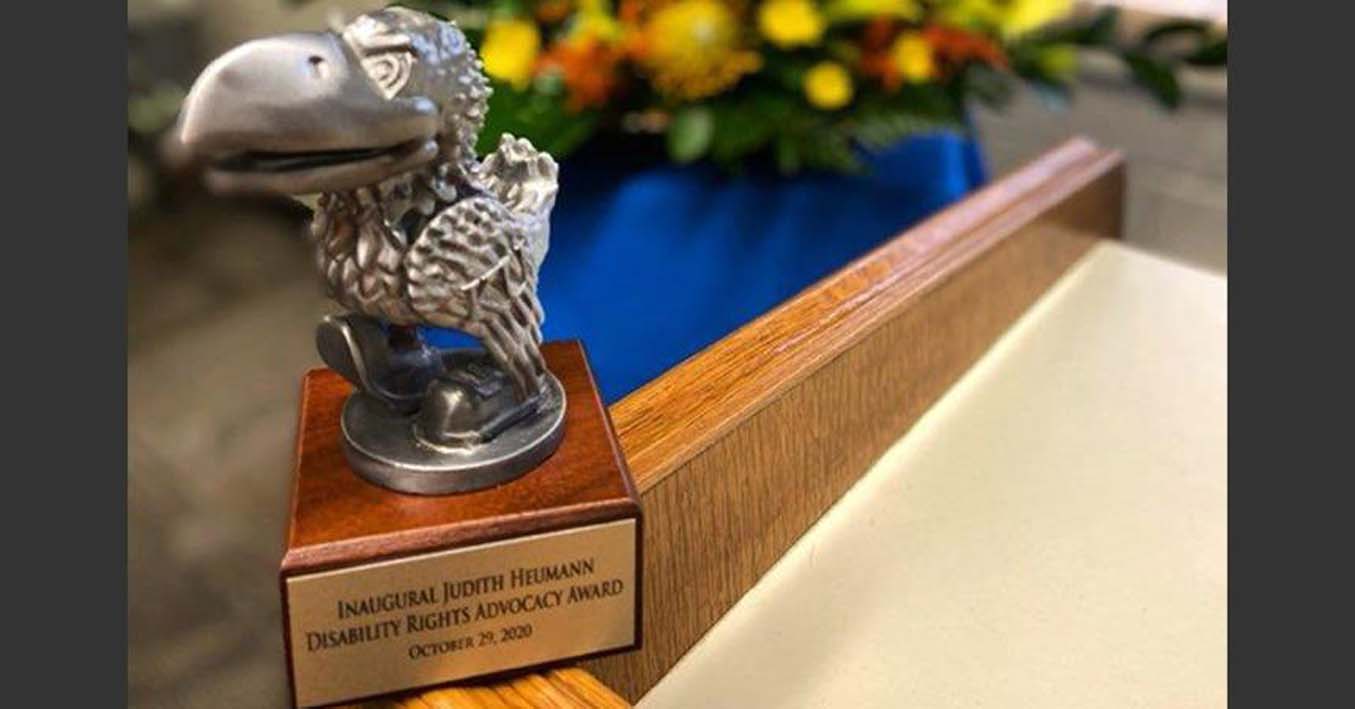 Showcasing the visit
Judith's visit punctuated KU's celebration of the 30th anniversary of the signing of the Americans with Disabilities Act. To mark the coincidence of the anniversary and the visit, the KU Faculty Staff Council for Disability Inclusion created the Judith Heumann Disability Rights Advocacy award, of which Judith was the first recipient. Follow the link below for more images from this landmark celebration.
Judith Heumann gallery