Panelists and Moderators
Thank you for your interest in KU's celebration of the 30th anniversary of the Americans with Disabilities Act (ADA) and National Disability Employment Awareness Month! Our event has concluded, and we are so grateful to our attendees and our many, many sponsors who made this celebration possible. Please take a moment to learn more about our amazing panelists and moderators.
Lex Frieden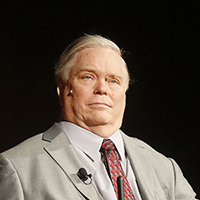 Lex Frieden is Professor of Biomedical Informatics and Professor of Physical Medicine and Rehabilitation at The University of Texas Health Science Center at Houston (UTHealth) and is adjunct Professor of Physical Medicine and Rehabilitation at Baylor College of Medicine. Frieden also directs the ILRU (Independent Living Research Utilization) Program at TIRR Memorial Hermann in Houston, Texas. ILRU is a research, training and technical assistance program on independent living for people with disabilities and older adults.
Frieden has served as chairperson of the National Council on Disability, president of Rehabilitation International, and chairperson of the American Association of People with Disabilities. He is recognized as one of the founders of the independent living movement by people with disabilities, and he was instrumental in conceiving and drafting the Americans with Disabilities Act (ADA) of 1990. He has received two Presidential Citations for his work in the field of disability. He was awarded the 2017 Fries Prize for Human Improvement by the CDC Foundation.
Frieden is the author of more than 100 published contributions to the literature. He has given lectures and presentations at events throughout the world. He is currently leading a national research study to evaluate the impact of the ADA and to identify population group disparities related to employment, transportation, housing and community living. Lex was born in Oklahoma and graduated from the University of Tulsa and the University of Houston.
Keri Gray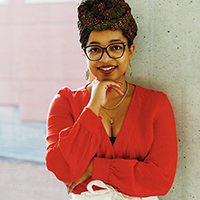 Keri Gray is the Founder and CEO of the Keri Gray Group and a founder of the National Alliance of Multicultural Disabled Advocates. Keri's work centers on exploring the intersections of race, gender and disability across the workplace. She works with companies and organizations so they are prepared to leverage intersectionality as a business practice. Through her various roles, Keri has recruited approximately 4,000 young professionals for over 100 Fortune 500 companies and organizations. She has also designed and managed programs for over 1,000 young professionals that have helped those youth secure competitive employment, build an influential network and gain notable opportunities.
Gray's work has been featured in "Teen Vogue," "People Magazine," "Time Magazine," "MadameNoire" and the Diet Coke campaign #Unlabeled.
Wesley Hamilton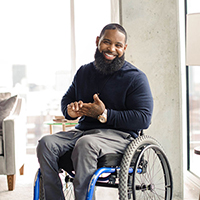 Wesley Hamilton's journey is one of transforming from a victim into a victor. Years ago, gunshot wounds left him with a spinal cord injury. He began a new life in a wheelchair and deeply depressed. But as a single father to his daughter, Nevaeh, he needed to change. Fitness and nutrition soon entered the picture, and he became empowered.
New health regimes helped him grow personally and professionally. He drew inspiration from his roles as a father and potential role model. He competed as an adaptive bodybuilder and spread positivity. Then, he established the philanthropic organization Disabled But Not Really (DBNR). His mission is to bring positivity and hope to the disabled community and beyond. 
Hamilton has won bodybuilding competitions, philanthropic awards and, some even say, "the hearts of the world." He transformed yet again when working with the Fab Five on season four of the Netflix hit show "Queer Eye."
Hamilton believes that the highest human act is to inspire and works hard to deliver motivating messages on the power of self-love, resilience and change. His message is resonating, and he has been featured across media, including CNN, ABC News, BBC, CNN, The Today Show and elsewhere.
Reyma McCoy-McDeid is the executive director of Central Iowa Center for Independent Living (winner of the 2018 Organization of the Year award from the Des Moines Civil and Human Rights Commission) and serves as treasurer and Anti-Racism and Equity Taskforce Co-Chair for the National Council on Independent Living. She is the recipient of a 2019 AT&T Humanity of Connection award and her 2018 run for office was endorsed by the Working Families Party, the Asian & Latino Coalition and Iowa Women for Progressive Change. She is also a single mom. Her work has been featured in "Vice," "Pantsuit Nation," "TIME," "USA Today," "The Guardian" and "The Des Moines Register." After a twenty year career in social services, her vocation has shifted from simply serving marginalized people to addressing how systems create them in the first place.
Bob Mikesic
Bob Mikesic is the former Program Manager at Independence, Inc., a center for independent living in Lawrence, Kansas serving people with disabilities in Douglas, Jefferson and Franklin Counties. After 37 years with Independence, Inc., Mikesic recently moved into Independence, Inc.'s afternoon information and referral position. His experience working with individuals with disabilities and the communities has often been based on the Americans with Disabilities Act, Fair Housing Act and other applicable laws and practices. He's been involved in the disability rights movement since 1976. An advocate for implementation and enforcement of civil and human rights for all people, Mikesic served four years as a commissioner with the Kansas Human Rights Commission and six years with the Lawrence Human Relations Commission.
Rebekah Taussig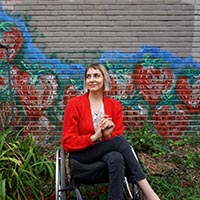 Rebekah Taussig writes personal essays that participate in the stories being told about disability. She also runs an Instagram account, @sitting_pretty, where she regularly craft "mini-memoirs" that explore what it means to live  in a disabled, female body. Her memoir in essays, "Sitting Pretty: The View from My Ordinary Resilient Disabled Body," is out now and "is born from the most personal place, swaddled in academic knowledge, and shaped by the voice I've been honing online for years." It provides a nuanced portrait of a body that looks and moves differently than most.
Learn more about Rebekah Taussig
Dior Vargas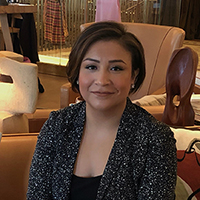 Dior Vargas, MS, MPH is a Queer Latina Feminist Mental Health Activist and the creator of the "People of Color and Mental Illness Photo Project," a response to the invisibility of Black Indigenous People of Color in the media representation of mental illness. She is also the editor of "The Color of My Mind," a photo essay book based on the photo project.
Vargas tours the country delivering keynotes, hosting workshops and speaking on panels. She is the recipient of numerous awards, including the White House Champion of Change for Disability Advocacy Across Generations under the Obama Administration, the 2015 Alternatives Conference Cookie Grant and Bill Compton LGBTQI Leadership Award, a 2017 Susan M. Daniels Disability Mentoring Hall of Fame Inductee and a 2020 Diversability D-30 Disability Impact List Honoree. Vargas' work and insight have been covered in media outlets such as "The New York Times," "Forbes," "Newsweek" and "NBC News Latino."
Vargas has a bachelor's in the study of women and gender from Smith College, a master's in publishing from Pace University and a master's in public health from New York University. She is a native New Yorker and currently lives in New York City.
Michelle D. Wilson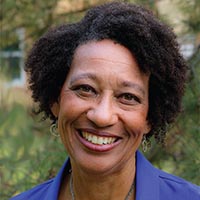 Michelle D. Wilson, MLS: is an Academic Coordinator with the University of Kansas (KU) TRIO SES & STEM program and a full-time doctoral student in KU's Communication Studies department. Wilson is a KU Staff Senator, KU Staff Senate Diversity and Inclusion committee Co-chair, KU Provost's DEI Advisory Council member, KU FIRST Student Organization advisor, KU Black Alumni Network President-elect and Young Alumni/Student Programs co-chair. She is also a former two-term KU Black Faculty and Staff Council President.