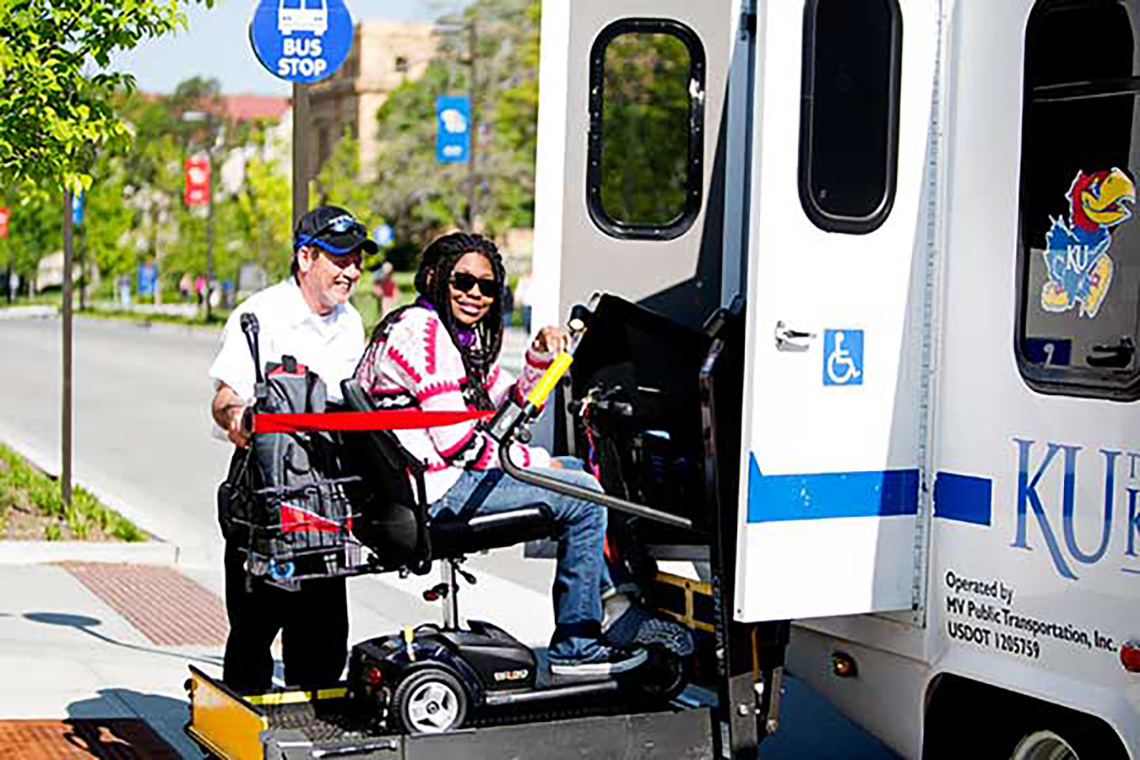 Our Mission:
To create a campus climate that will sustain attention to the Americans with Disabilities Act (ADA) in the spirit in which it was designed by:

The ADA RCEA is proud of all that it has accomplished in the service of KU, including:  
Serving as executive sponsor of the Staff Fellows Program in Spring 2020. The program's focus was to broaden the mental health resources available at KU while addressing and removing stigma based on mental health diagnoses.
Developing the Faculty Staff Council for Disability Inclusion three years ago, which has worked to increase awareness of employment accommodations and has advocated for individuals with disabilities in regards to the state HealthQuest program.
The Faculty Staff Council has also conducted a survey to increase awareness surrounding the Voluntary Self-Disclosure form provided with employment.
In partnership with the Faculty Staff Council for Disability Inclusion and the Office of Diversity and Equity, the planning and creation of a series of events on Social Justice relating to COVID-19, race, and disability.
Co-creating the IT ADA Workgroup comprised of leaders from across campus, under the direction of the CIO.
Creating the Mental Health Resource Guide.
Creating the Hosting an Accessible Event Checklist for departments, developed in conjunction with the Event Accessibility and Accommodation Policy.
In partnership with the School of Design: updating the Hawk Route (PDF)  – a stairless route through campus which goes between Sunnyside Avenue and Jayhawk Boulevard, with a student designed logo conveying accessibility and inclusion. 
Creating the RCEA website, Accessible KU.
Piloting the Mentoring Circles for Disability Inclusion program. Through this program, ADA RCEA staff have shared the mission of disability inclusion as well as knowledge of the disability rights movement, laws, history and accessibility standards with 39 departments on campus. Participant numbers continue to grow through each cohort.
Planning the Equity and Inclusion Series: #DisabilityArt scheduled for fall, which will feature artists with disabilities and their work.
Hosting the Equity and Inclusion Series, events focused on disability, inclusion, awareness, and accessibility in the fall and spring semesters.
Hosting the October, National Disability Employment Awareness Month Celebration. Past years' guests have included: Haben Girma, the first deaf-blind lawyer to graduate from Harvard Law; Derek Shields, the co-founder of Forward Works Consulting, a national leader in disability mentorship; a panel of KU community leaders who spoke to their lived experience with mental health and employment.